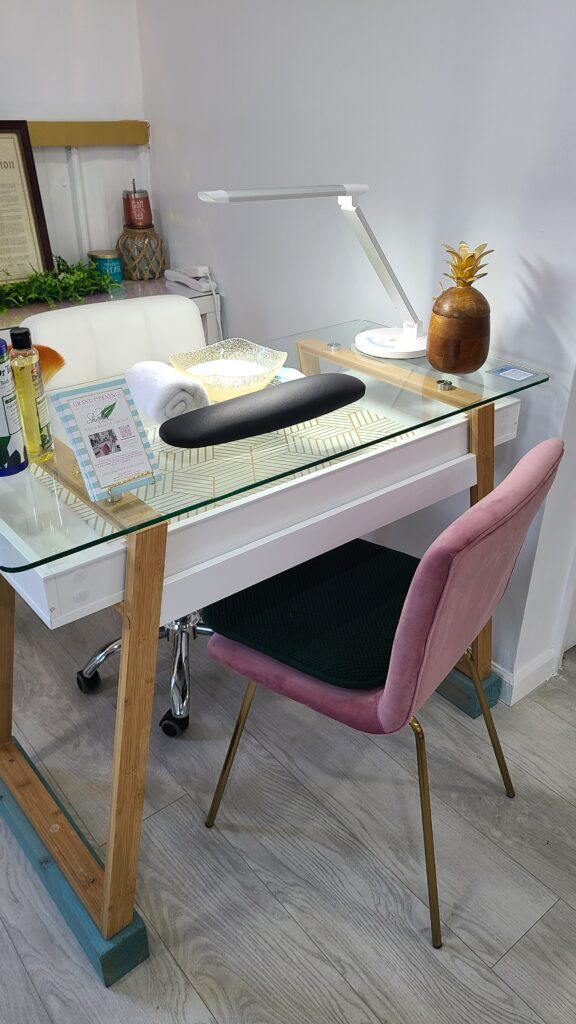 Shades by Shar is your Ultimate Oasis Nail Spa/ Beauty Lounge. The main focus of this venue it to be a nail salon, but this is no ordinary one. This is an extraordinarily upscale nail spa! At Shades we provide all routine services performed at typical nail salons, but we take it to the extreme. All services at Shades are performed to the utmost expectation, completeness (meaning full service from start to finish) and cleanliness. The best part about Shades by Shar is that we are centrally located by the Bronx River Parkway Exit for Mount Vernon, across the street from the Mount Vernon Metro North West, and the 7 Bee Line Bus, conveniently providing all local residents and visitors a place to get glammed and beautified for any event or night out you may have planned. 
Shades is a place where you can come and get glammed or simply get a manicure and pedicure without compromising your health with sanitary practices that other salons disregard. When you come through the doors, you are going to be welcomed with the sounds of music, entertainment, laughter, and an ambiance of joyful women and men indulging in their self love and care.
The sole purpose of Shades by Shar is to be a full-service Oasis for women and men to come, relax and enjoy the luxuries of pampering yourself with self care. In our establishment, you can feel free to spoil yourself and get away to a temporary escape without compromising health or quality of services. Whether it is through the artful and creative designs that our team implements in their nail technology and/or Esthetician services… or through the customers who come with a peace of mind to a place where positive figures can reflect. Shades is the place where you will find a comfortable fit.
One of the keys to success of Shades by Shar is its focus to give one hundred percent dedication to exceptional customer service and utmost cleanliness. Also its unique interior design & décor will be the biggest wow factors of the nail spa. Unlike usual nail salons, Shades by Shar is a "lounge" nail spa, where we will soon orchestrate events to invite our clients to after hours for networking and more fun outside of nails. With its chic and lavish demeanor, this establishment is sure to sweep you off your feet into an oasis-like state of mind.